Lead Researchers

Director
Daphne is a Senior Assistant Professor at the Faculty of Science, Universiti Brunei Darussalam. Her research interests lie in the areas of Data Mining, Artificial Intelligence and Metaheuristics. In recent years, she has been investigating on improving techniques for cluster analysis using evolutionary algorithms and machine learning. She is collaborating with researchers in several disciplines of health care, particularly cancer registry and cardiac rehabilitation, in geology and in traffic driving.

Daphne is currently lecturing in Programming Fundamentals, Computer Programming and Data Mining.
———

Dr Gamini is a Senior Assistant Professor, UBD School of Business and Economics and holds a Masters Degree in Policy Economics (1992) and a Ph.D. degree in Economics (2001) with specialization in Econometrics from the University of Illinois at Urbana-Champaign, where he also serves as a teaching assistant and research assistant positions for several years. After graduation, He has joined as an Assistant Professor in the Department of Economics at National University of Singapore (2001-2009). Currently he is holding a faculty position at the UBD School of Business, Universiti Brunei Darussalam. In addition to academic tasks, he also serves as the Deputy Dean of the UBD School of Business and Economics.

His research interests include, behavioral finance, volatility models, higher moments, hypothesis testing, macroeconometric modeling and risk management. He has published locally and internationally refereed journals and book chapters, including Journal of Financial Econometrics, Journal of statistical planning and inference, communication in statistics, Handbook of Asian Finance. He has supervised, co-supervised, and served on the advisory and examination committees of a number of masters and Ph.D. students. In addition, he has vast experience in sample surveys and data analysis and working as a trainer for statistical software.
Research interests:
Volatility models, Systemic Risk, Higher moments, Hypothesis Testing, Porverty, Risk Management, Financial Crisis, Behavioral finance, Financial Markets, Pearson Family of Distributions
———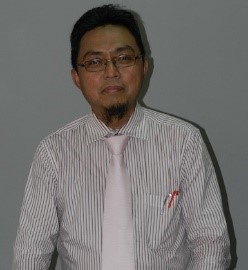 Abdul Ghani is an Assistant Professor, Faculty of Science and Head, Information, Communication and Technology Centre and has been working for Universiti Brunei Darussalam for 20 years as a lecturer in Computer Science. He has taught a number of Computer Science courses in particular, Computer Architecture, Operating Systems, Computer Security, Multimedia Development, Multimedia Networks and Computer Graphics. He had supervised and currently supervising a number of final year undergraduate students and postgraduate students. He was appointed as Blue Gene/P System Administrator in 2011. His research interests are in Computer Security, Cryptography and High Performance Computing. Apart from being Blue Gene/P System Administrator, he was also involved in some of the research activities of the UBD|IBM Centre mainly in Weather and Climate modeling, Flood Forecasting (Hydrology) and Deforestation Monitoring (in collaboration with iCUBE). He is currently concentrating his research on Cryptography especially on Block ciphers. He is working on some making some new methods for testing randomness of block cipher output of which the security of block ciphers depend upon.
Research interests:
Cryptoghraphy, Computer Security and High Performance Computing
———

For my bachelor degree, I did Information System Engineering at Imperial College, London before pursuing my PhD in Communication System at the same university. My thesis addresses the issue of resource allocation in a W-CDMA W-LAN system, using different optimisation techniques.

After completion, I went to work as a network administrator, maintaining the connection between private practices and NHS trusts in UK. In 2013, I joined Centre of Science and Technology Research and Development (CSTRAD), Ministry of Defence, Brunei as an engineer and I was involved in maintaining RBAF's C4I network and Combat Network Radio (CNR) system. I was one of the technical project member for the ADMM Direct Communication Link (DCL) project for phase 1 and 2 which aim to establish secure communication between ASEAN Defence Ministers.

I am a faculty member at the Faculty of Integrated Technologies (FIT), UBD in the System Engineering Group. My areas of research are in energy efficiency, Internet of Things, data analytics, Signal Processing (Image & Audio), Security and Resource Allocation of Networks, and Photonic Crystal Fibre (PCF). Currently, I am the research lead for the Sensor Technology Group (STG) at the university; focusing on different aspects of IoTs, Sensor and data analysis. It is the aim of the research group to lead the nation as it moves to become a digital nation.

I am also the Deputy Director (Innovation & Enterprise) under the Office of Assistant Vice Chancellor Innovation & Enterprise, Universiti Brunei Darussalam. The objective of the OAVCIE is to facilitate the university to become the university of innovation and enterprise.
Research interests:
Energy Efficiency, Internet of Things (IoTs), Image Processing, Signal Processing, Resource Allocation of Networks, Information Security, Photonic Crystal Fibre, Data Analytics
———

Dr Sandhya Aneja is working as Assistant Professor in System Engineering at Faculty of Integrated Technologies, Universiti Brunei Darussalam (UBD). Prior to Universiti Brunei Darussalam, she worked in Institute of Informatics and Communication (IIC), Delhi University, India.

She also worked at UBD-IBM Centre of the Universiti Brunei Darussalam during 2013-2015. During her work span at the Centre, she worked on two research projects. The first project was the Flood Forecasting system for Blue Gene/P (BGP) Super Computer, and second was, Community and Grid Friendly Smart Homes (CGFH). During projects, she was involved in the development and deployment of the model at BG/P as well as equipment, software developed for CGFH.

Her primary areas of interest include Wireless Networks, High-Performance Computing, Internet of things, Artificial Intelligence technologies – Machine Learning, Machine Translation, Deep Learning, Data Science, and Data analytics. A lab (UBD NSSPLab) with a high-end machine with multiple GPUs and multiple CPUs is under her which meets the demand of data size used in AI technologies.
Research interests:
Internet of Things (IoT), Artificial Intelligence, Deep Learning, Wireless Networks, High-Performance Computing
———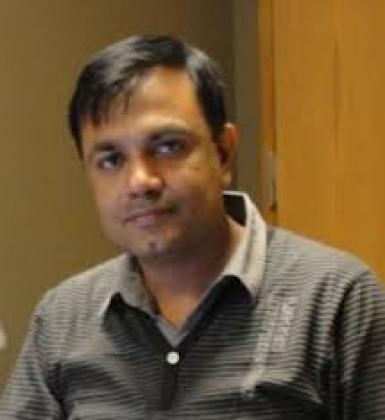 I have five years of Industry Experience as Associate IP Lead at CPA Global India, working for Microsoft Patent Research Services for US Patent Applications.
Research interests:
Deep Learning
———

Dr Owais Ahmed Malik is an Assistant Professor in Mathematical and Computing Sciences department at Faculty of Science, Universiti Brunei Darussalam (UBD). He completed his PhD in Computer Science from Universiti Brunei Darussalam (2015), MS in Computer Science from KFUPM, Saudi Arabia (2002) and BE is Computer Systems Engineering from NED, Pakistan (1998). Dr Owais has more than ten years of progressive experience in academia and research in the field of computer science and engineering. He has been teaching various undergraduate courses including machine learning, data mining, machine perception, programming fundamentals, design and analysis of algorithms, software engineering and operating system in different national/international universities. His research interest includes designing and exploring different intelligent/pattern recognition algorithms for the analysis and classification of biodiversity and Cyber-security data, applied biomechanics, bio-signal processing and big data analytics. He has published a number of articles in internationally reputable journals and conferences.
Research interests:
Machine Learning, Data Mining, Computer Vision/Image Processing, Deep Learning, Fuzzy Logic, Knowledge Based Systems, Intelligent Decision Support Systems for Rehabilitation Monitoring, Big Data Analytic, Wireless Body Area Network, Biosignal Processing and Analysis, Applied Biomechanics
———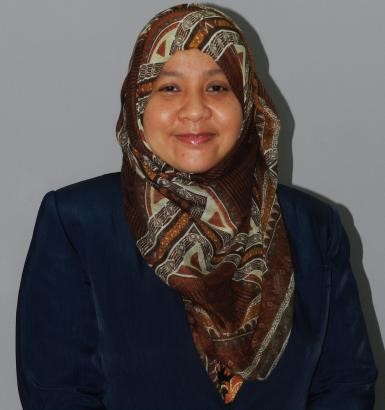 Dr Rosyzie Anna Awg Hani Mohd Apong
Research interests:
Software development for mobile phones, Information and Multimedia
Retrieval, Location Awareness application development. Text mining, Medical Term Recognition and Classification, Mining Healthcare Social Networks.
———

Shiaw Yin is a lecturer in the department of Mathematical and Computational Sciences at Universiti Brunei Darussalam where she has been a faculty member since 2003, a year after she graduated from her Bachelor of Science in Mathematics in the same university. Shiaw Yin completed her PhD in Civil Engineering and MSc in Operations Research, both at University of Southampton, UK. Her research interests lie in the area of operations research and intelligent traffic system, ranging from theory to design to implementation, with a focus on improving road safety and driver behaviour. She has collaborated actively with researchers in several other disciplines of operations research and engineering, particularly analysis on problems and interventions at certain road junctions in Brunei. She was the main researcher in the Traffic Light Dimming Project sponsored by Radix Traffic Limited, UK in 2012.
Shiaw Yin is currently the lecturer for undergraduate modules in operations research.
Research interests:
Driver Behaviour, Road safety, Intelligent traffic system, Driving simulation
———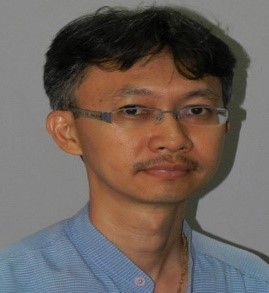 Dr. Ong's Laboratory Website https://ailab.space/
Ong Wee Hong is an assistant professor in Computer Science in the Universiti Brunei Darussalam (UBD). He joined the UBD in 2007. Before joining the UBD, he taught in the Jefri Bolkiah College of Engineering from 1998 to 2007. His research interests are based around development of intelligent systems for personal robots and ambient intelligence. In particular, he is exploring the application of artificial intelligent techniques and info-communication technologies in developing intelligent systems. He is leading the Robotics and Intelligent Systems Laboratory (Robolab). Current projects include unsupervised human activities recognition, storage cloud-based IoT system, mobile robot navigation, human emotion perception for human-robot interaction and computer vision based automated classification of herbarium species.
Research interests:
Personal robots, ambient intelligence
———

Dr Leong completed her PhD in Statistics and Applied Probability in 2014 at University of California, Santa Barbara where her studies focused on survival analysis. Survival analysis is generally defined as a set of methods for analyzing data where the outcome variable is the time until the occurrence of an event of interest, such as death, occurrence of a disease, marriage, divorce, etc. Her other research interests include work on biostatistics and applied statistics.
Research interests:
Statistics, Survival analysis, Biostatistics, Applied statistics
———

A biochemist by trade but because of necessity and interest, Dr Lu has ventured into the fields of microbial bioinformatics and later animal and human genomics/bioinformatics nearly two decades ago. In addition to his background in molecular aspects of pathogen-host interaction, Dr Lu's expertise in bioinformatics focuses mainly on the analysis of big genomic data, such as whole genome mapping and assembly for disease variant discovery. He was a research fellow in Bioinformatics and a permanent Biocomputing Support at the Roslin Institute, University of Edinburgh, UK for about 10 years before moving to Universiti Brunei Darussalam (UBD) in mid-2015. He is currently a Senior Assistant Professor in Genomics & Bioinformatics at both the Institute of Health Sciences (IHS) and the recently formed Institute of Applied Data Analytics, UBD. He is also serving as the Programme Leader for Graduate Studies at IHS and Head of Bioinformatics at the UBD Biomedical Genomics Core Laboratory. His research now is focusing on medical genomics, particularly that related to population and disease (cancer, rare genetic diseases and pharmacogenomics) genomics.
Research interests:
Comparative Genomics, Bioinformatics, Infectious Disease, Cancer genetics and genomics
———

I am currently a mathematics lecturer in the Faculty of Science (FOS) at Universiti Brunei Darussalam. I am a PhD graduate in Applied Mathematics from University College London, under the supervision of Prof. Gavin Esler. Prior to this, I obtained an MSc in Complex Systems Modelling from King's College London in 2011 and a BSc in Mathematics from University College London in 2010. I am a firm supporter in promoting and advancing the careers of women in mathematics and was a member of the Athena SWAN self-assessment team in the department of mathematics at UCL during my time there. I am also one of the founders of the mathematics magazine called "Chalkdust", established in London.
Research interests:
Stochastic trajectory modelling in atmospheric transport problems, Computational methods in geophysical fluid dynamics, Density estimation
———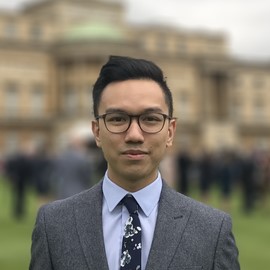 Dr Haziq's Personal Research Website https://haziqj.ml/
I am an Assistant Professor in Statistics at Universiti Brunei Darussalam, the leading higher education institution in Brunei. My research interests lie in statistical theory, methods and computation, with a special inclination towards social science applications.
I obtained my PhD in Statistics from the London School of Economics and Political Science (LSE) in October 2018. My PhD project explored the use of Fisher information-dependent priors in a vector space framework for regression, classification, and variable selection. My supervisors were Dr. Wicher Bergsma and Prof. Irini Moustaki. I also obtained an MSc in Statistics from LSE in 2014.
I graduated from Warwick University, completing the 4-year MMORSE degree in 2010. As my final year project, I used Bradley-Terry models applied to English Premier League football data. This project was supervised by Prof. David Firth.
Previously, I was a Research Officer at the Centre of Science & Technology, Research & Development (CSTRAD), Ministry of Defence, Brunei. My primary task was to provide data analysis and decision support to strategic acquisition projects, and assist in statistical analyses for defence-related research.
Gaussian processes, Variational inference, EM algorithms, Random effects models, Binary and multinomial probit models, Truncated normal distribution, Latent variable models
———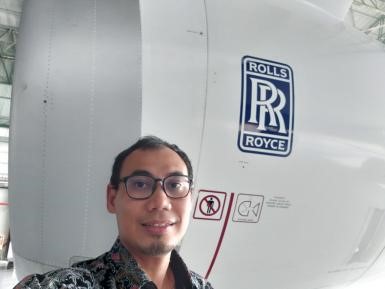 Dr. Wahyu Caesarendra is an Assistant Professor at the Faculty of Integrated Technologies, Universiti Brunei Darussalam since October 2018. He received a Bachelor of Engineering degree from Diponegoro University, Indonesia in 2005. He worked in the automotive and electrical company prior to joining Diponegoro University as a Lecturer in 2007. He received New University for Regional Innovation (NURI) and Brain Korea 21 (BK21) scholarships for Master study in 2008 and obtained his Master of Engineering (M.Eng) degree from Pukyong National University, South Korea in 2010. In 2011, Wahyu Caesarendra was awarded of University Postgraduate Award (UPA) and International Postgraduate Tuition Award (IPTA) from the University of Wollongong. He received a Doctor of Philosophy (Ph.D.) degree from the University of Wollongong in 2015. He has authored more than 60 research articles in Journals and Conference proceedings. He worked as Postdoctoral Research Fellow in Rolls-Royce@NTU Corp Lab, School of Mechanical and Aerospace Engineering, Nanyang Technological University, Singapore from February 2017 to September 2018. He was a Visiting Assistant Professor at the National Taiwan University of Science and Technology from August 5-11, 2019.
Research interests:
Vibration Condition Monitoring, Fault Diagnosis and Prognosis, Mechatronics and Robotics, Machine Learning and Deep Learning, Mechanical Design and 3D Printing, Smart Manufacturing and IoT
———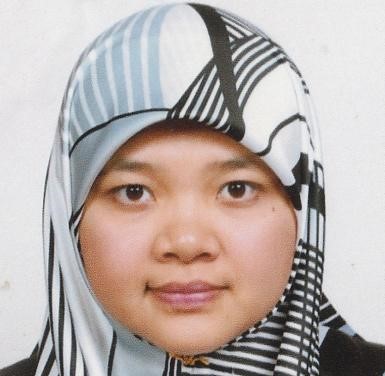 Dk Dr Hayati Pg Hj Mohd Yassin
Lecturer, Faculty of Integrated Technologies and Lecturer, Faculty of Science.
Research interests:
Multiple classifier systems, Artificial intelligence techniques, Pattern recognition techniques, Multimodal biometric model, Security and encryption, Forensic and ethical hacking, Wireless networking and VoIP networks

I am a lecturer at the Centre for Advanced Material and Energy Sciences, Universiti Brunei Darussalam. The main mission of this research centre is to support economic diversification in Brunei Darussalam through innovation and high-quality graduate-training. I work primarily in the area of material science innovations.

To date, I have successfully supervised one PhD project on the development of photocatalytic coatings for Brunei Darussalam and one Master project on thermo-reflective polarising roof materials to increase energy efficiency of buildings.

At the Centre for Lifelong Learning (C3L), I teach a 14-week course on intellectual property rights and patent innovation. In addition, I teach energy-storage systems and engineering mechanics at the undergraduate level. Finally, I am involved with the UBD Entrepreneurship Village which spearheads entrepreneurship training and education at the university.
Research interests:
nanotechnology, single-molecule biophysics, photonics